 Unlock Your Child's Potential with Band Academy!
Fun & engaging instrument lessons for primary school children.

Education
Our belief is centered on providing exceptional educational opportunities that enable children to ignite a lifetime of creativity.

Fun Sessions
Our activities are created with the intention of being enjoyable and captivating, and we encourage everyone to participate in them!

Inspiring Teachers
Our goal is to inspire children with the countless opportunities that music offers, as we believe that it is a form of expression that is accessible to everyone.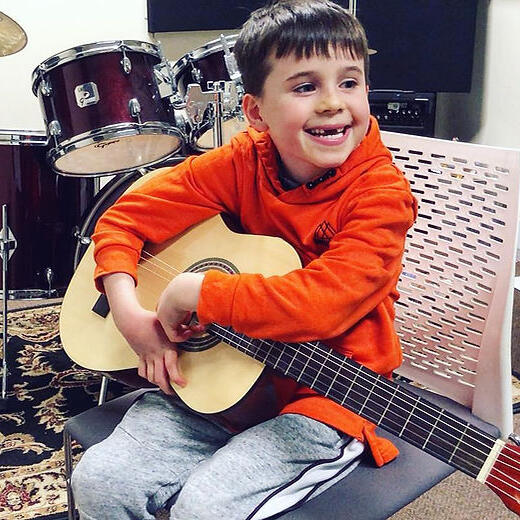 Our story
Welcome to Band Academy! A music tuition service set up in 2016 with the aim of providing fun and engaging instrument lessons to primary school children.Our mission is to inspire and nurture children's creativity by giving them the opportunity to learn and explore the world of music.We believe in building confidence, unlocking potential, and developing life-changing skills that will benefit them for years to come.Join us in this journey of musical discovery!

"I don't think it could have gone any better. I've not seen her so positive/happy in weeks."
Laura

"Thanks again for supporting Oliver. We feel he's getting more confidence and most importantly, he enjoys it.
Vicky

"These guys are passionate, talented and want each kid to blossom in confidence."
Jane
---
Ready to start learning an instrument?
Feel free to send us a general enquiry or to let us know if you'd like to see Band Academy instrument lessons at your child's school. All parents/guardians that pre-register receive 10% off their first term of lessons!adam@bandacademyuk.com07891816134